Inviting new users to access your account
Account owners and admins can add or remove users from their account.
To invite a new user to your account, you can follow these steps:
1. Login, and select manager users from the account navigation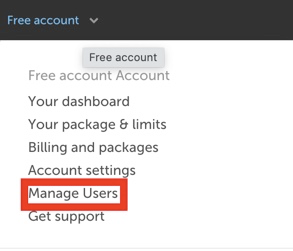 2. Click the invite new user button

3. Fill in the user's first name and email address and click Invite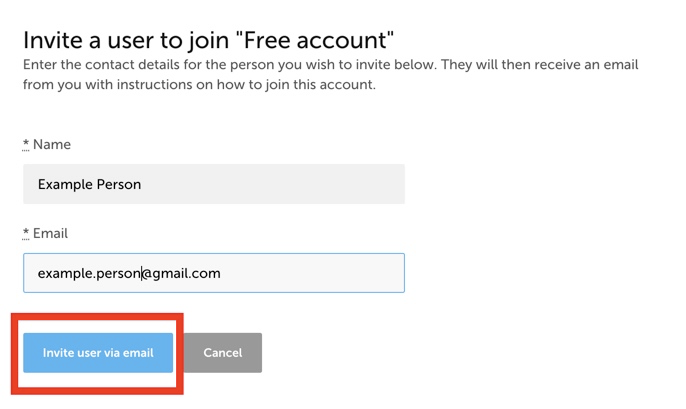 4. An email is then sent to the user with instructions on how to join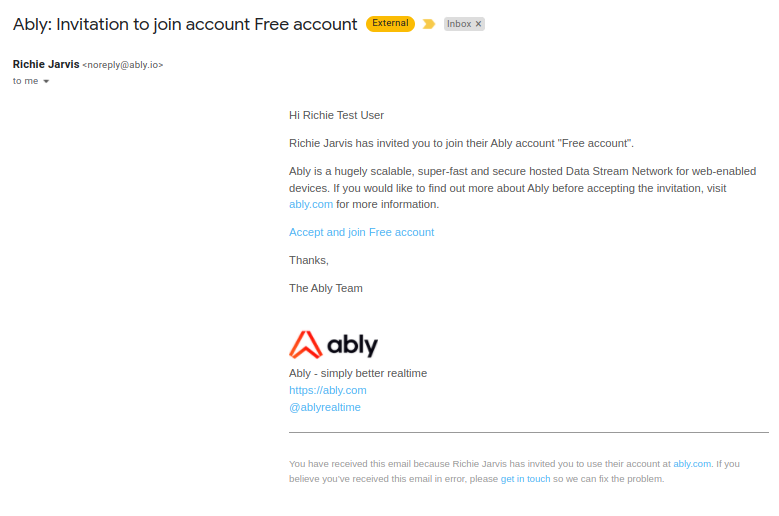 5. Whilst you wait for the user to accept your invitation, you can view the status of the invitation in the Manager Users page. You can additionally assign them admin rights, resend the invitation or revoke the invitation.

---
Further reading: