Removing users from your account
Account owners and admins can add or remove users from their account. Find our more about account security and privileges.
To remove a user from your account, you can follow these steps:
1. Login, and select manager users from the account navigation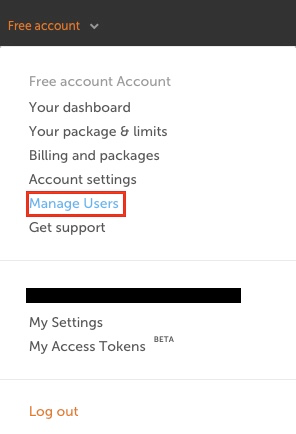 2. Click the delete link next to the user you wish to remove from the account

3. Click OK when you are asked if you are sure you want to delete the user
---
Reach out on our support portal if you have any further questions and we will be happy to help.
Further reading: