How can I manage my email preferences for marketing, product and account quota/usage/limit alerts?
All Ably users can manage their email preferences, including account quota and limit notifications from within their account dashboard.
To change your email settings:
1. Login
Click the login link in the top right of the header navigation to open up the login dialog box and enter your login details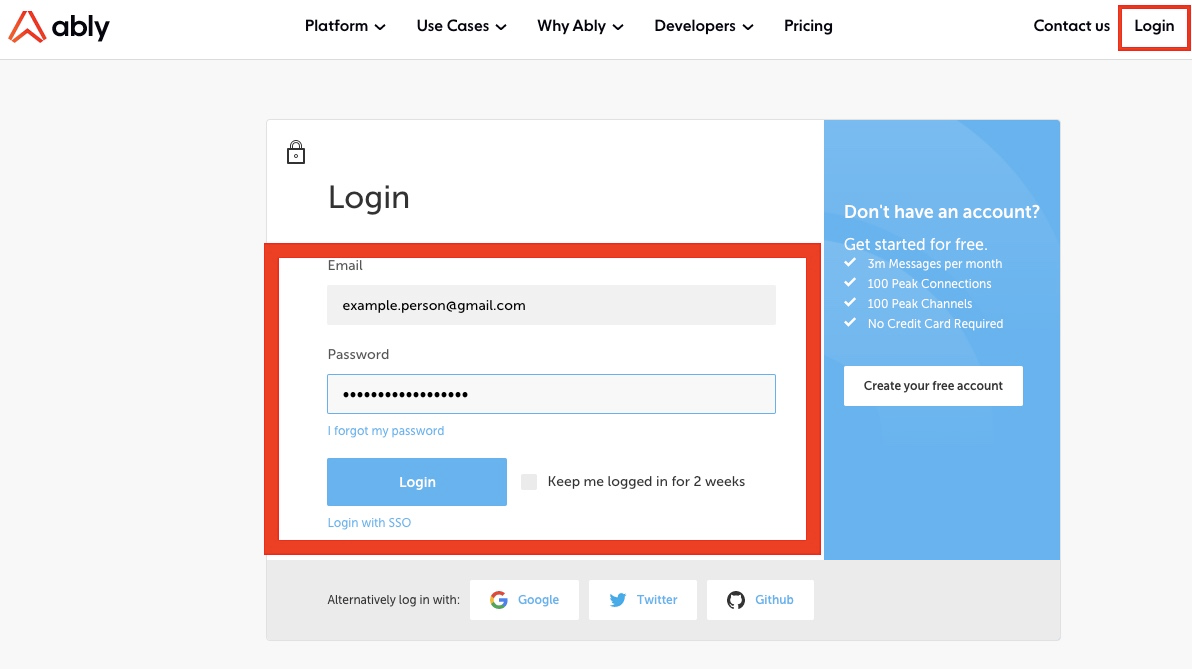 2. Once logged in successfully, you will be taken to your account dashboard page which will list your apps within your account.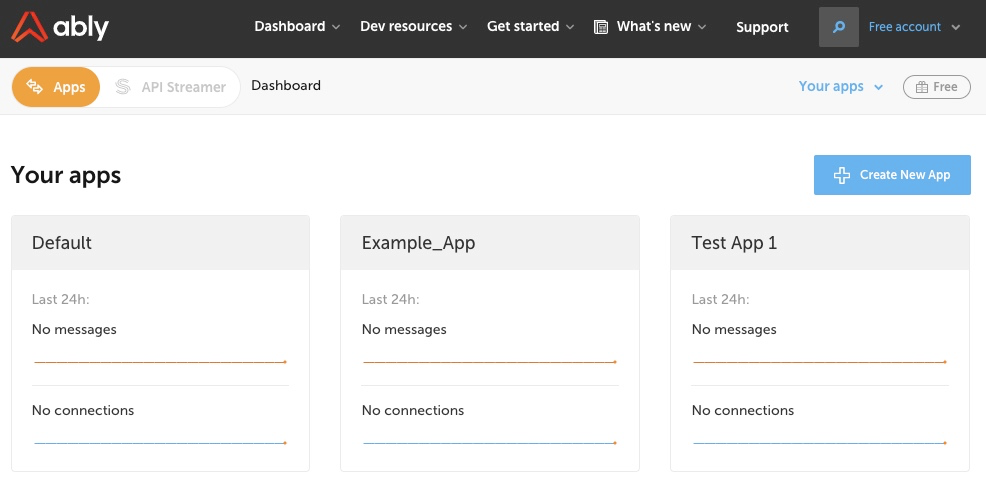 3. Click on your Account name in the top right (in the screenshot above it's Ably), and click "My settings" beneath your email address.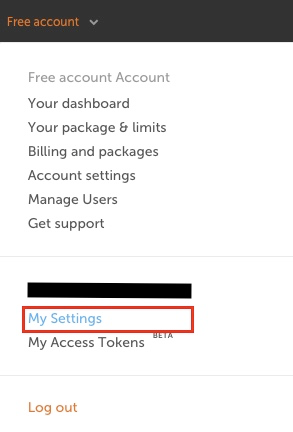 4. Change your email preferences, and click "Ably service email settings".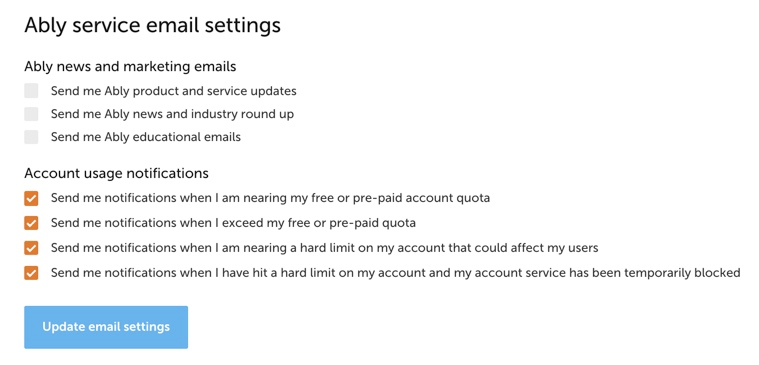 Related reading
Reach out on our support portal if you have any further questions and we will be happy to help.