How do I upgrade or downgrade my package?
If you are the account owner of a Free or Self-service (legacy) package, then you can upgrade or downgrade your package within your account dashboard. If you are not the account owner, you will not be able to make changes to your account. Please contact the account owner or transfer ownership.
As the account owner, follow these steps:
1. Login
Click the login link in the top right of the header navigation to open up the login dialog box and enter your login details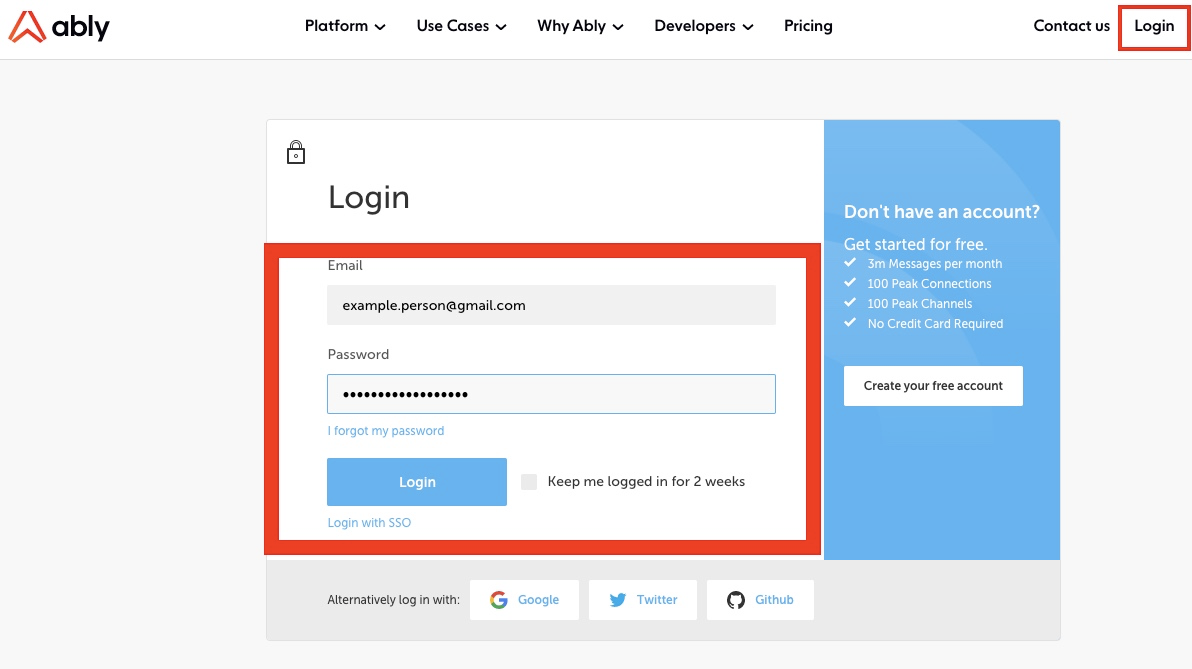 2. Click the Billing and upgrades link in your account navigation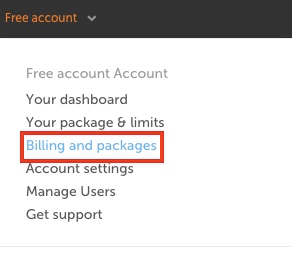 Note: If this section does not show up in your menu, then you are not the assigned account owner. Find out how to see who the account owner is and contact them to perform the upgrade, or transfer ownership to you.
3a. Click the blue "Upgrade" button

3b. Click the "Downgrade to our Free package" button

*Please note that the pro-rata charges shown on the screenshots only apply to legacy Self Service packages
If you are looking to cancel your account, please downgrade to free first and then get in contact by emailing support@ably.com
Further reading